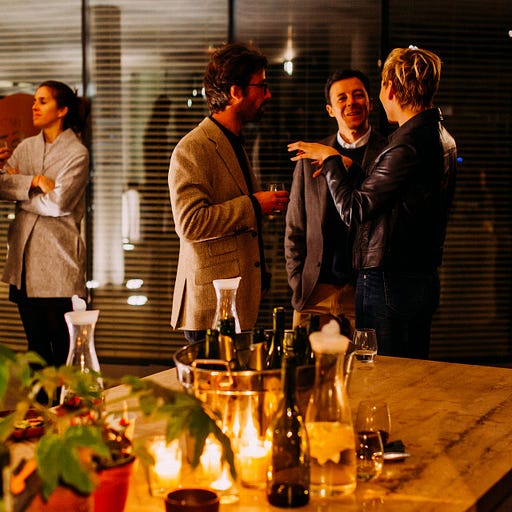 Jan 14 • 25M
Somebody to Love #166
Are we all exchangeable, as Epictetus thinks?
This episode is for paid subscribers
Every Friday, we discuss Stoic living, philosophies of happiness, the future of mankind, philosophical issues in the news and in daily life, famous philosophers and their ideas, and how to live a more calm and thoughtful life following the insights of the best minds that humanity has produced over the centuries. A premium version of this podcast comes out on Saturdays. Go to https://dailyphilosophy.substack.com to subscribe! Find more articles from us on https://daily-philosophy.com.
Dear friends of Daily Philosophy,
last week we read two passages from Epictetus about how to approach the everyday annoyances in one's life. Since then, I sent you the first premium post with the announcement of our tour into the future of mankind. If you're curious, subscribe here to come on board! Only for today and tomorrow, you can still use the half-price promotion, which will give you one year's worth of access to all premium posts for only 3.50 USD per month, less than you'd pay for a single Starbucks coffee. Click here to go to the half-price offer page.
On Daily Philosophy last week, we had a fascinating article by Prof. Michael Hauskeller, "Nothing Matters. Or Does It?". The article explores what we might actually mean when we say that "nothing matters" to us:
For the statement "nothing matters" to be true it would have to be true that the one who makes the statement is not concerned about anything at all. So, if I am the one who says that nothing matters, then this is true if and only if nothing matters to me, and if you are the one who says it, then it is true if and only if nothing matters to you.
Read the whole article here on Daily Philosophy.
Tomorrow we'll have a premium post in our series about the future. We will see what we can learn from the recent history of a number of technologies. And we will try to understand how technology affects society. Are we ever able to predict the effects of technologies? Look out for the article in your mailbox!
And now, let's go back to Epictetus and his views on how to lead a happier, truly Stoic life.
A Stoic at a dinner party
I promised last time to show you the slightly mad side of the famous Greek philosopher. It all begins quite inconspicuously and respectably. Epictetus compares life with a dinner party:
(15) Remember that you must behave in life as at a dinner party. Is anything brought around to you? Put out your hand and take your share with moderation. Does it pass by you? Don't stop it. Is it not yet come? Don't stretch your desire towards it, but wait till it reaches you. (Epictetus, Handbook)
There are multiple ideas that are central to the Stoics here. The main point is that we don't have control of the outside world and what it will present to us or keep away from us. One does not have control over the dishes served at a dinner party. In the same way, one cannot really make sure that one's job will be satisfying, that one's marriage will be happy, that one's health will always be perfect, or that one's children will not have accidents.
This episode is for paid subscribers